PARTNER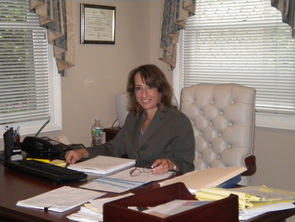 email: [email protected]
phone: 516-294-0300
Ellen is one of the founding Partners of Ansanelli Law Group, LLP ("ALG"). In addition to being an Attorney, Ellen is also a Certified Public Accountant licensed in the state of New York since 1978. Having initially begun her career as an Auditor at Deloitte & Touche, Ellen was a Corporate Controller and Financial Director prior to obtaining her law degree. Ellen graduated with honors and received her Juris Doctorate from Touro Law School in 1990. Since 1999, Ellen has been practicing extensively in the areas of Trusts, Estate Planning and Taxation matters.
Ellen's extensive financial and tax background brings another dimension to the expertise our Firm is able to bring to our client's in the complex and ever changing area of Estate Planning. From the most basic estate planning needs to highly sophisticated estate and tax planning strategies, Ellen and the Team at ALG are able to develop and implement effective Estate Planning strategies that meet our clients' unique planning objectives.
In addition to handling Estate Planning and taxation matters for our elderly as well as higher net worth clients, Ellen is also very experienced in the area of planning for persons with disabilities. Planning for the needs of a disabled spouse or child requires an intimate understanding of the emotional as well as financial considerations families must face. Ellen brings the sensitivity and compassion necessary to help families effectively plan for their disabled loved ones.