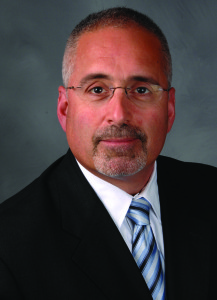 email: [email protected]
phone: 516-294-0300
Marc Gann is a former Nassau County Assistant District Attorney and one of the most highly regarded lawyers on Long Island. An AV-rated attorney, he served as a past president of the 6,000-member Nassau County Bar Association from 2010-2011, and in both 2014 and 2015 was named to the list of "New York Metro Super Lawyers." Listed in the Bar Register of Preeminent Lawyers, Marc also serves on the Grievance Committee for the Tenth Judicial District, reviewing the legal competence and professional conduct of lawyers in the Tenth Judicial District.
Prior to his role as President of the Nassau County Bar Association, Marc also served as an elected Director of the NCBA, and was honored with the Association's Directors' Award in 2001 for his outstanding contributions to the legal community. He is Past Chair of the Criminal Courts Law and Procedure Committee of the Bar, where he planned and chaired continuing legal education programs and seminars throughout the county, and has frequently lectured to the local and State Bar Associations and the National Institute of Trial Advocacy. In recognition of his superlative trial skills, he was asked to serve as Team Leader for the 2002 National Institute of Trial Advocacy program at Hofstra University Law School, and continues to serve as Adjunct Faculty at both Hofstra Law and Touro Law School.
Marc has been interviewed by the media on many occasions regarding various aspects of the law, and he often provides legal commentary on local television. He is a past president of the Former Assistant District Attorneys Association of Nassau County and is a member of the American Bar Association and a number of other legal and professional associations. He is also highly active in community associations and volunteer programs, including serving for many years in a Bar association student mentor program at a local middle school.
His wide range of experience includes handling matters involving wills, trusts and the administration and probate of estates, and he has served as Legal Counsel to the Office of the Public Administrator.
Marc, who is admitted to practice both in New York and Maryland, received his law degree from Hofstra University School of Law and his undergraduate degree from Franklin and Marshall College.