PARTNER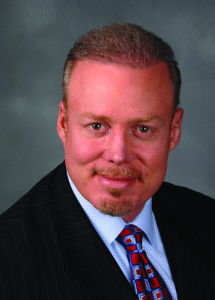 email: [email protected]
phone: 516-294-0300
Rick Collins is a former Nassau County Assistant District Attorney and founding partner of Collins Gann McCloskey Barry PLLC and its practice group, CGMB Long Island Elder Law. His legal skills and ethics have earned the highest possible accolade, the AV rating by the Martindale-Hubbell directory of lawyers and he is listed in the Bar Register of Preeminent Lawyers.
A member of the Nassau County Bar Association's (NCBA) Executive Committee, Rick currently serves as President for the organization, which has a membership of nearly 6,000 private and public sector attorneys, judges, legal educators and law students and is the largest suburban bar association in the country. An active member of the NCBA for 25 years, Rick also serves on the Advisory Board of the We Care Fund, the charitable arm of the Nassau County Bar Association which helps raise funds to improve the quality of life for children, the elderly and others in need throughout Nassau County.
In addition to his role at NCBA, Rick is active in a number of other professional organizations and philanthropic groups. He is a past president of the Criminal Courts Bar Association of Nassau County and the Former Assistant District Attorneys of Nassau County, as well as an officer or member of numerous other state and national professional organizations. He is an annual faculty member for the National Institute of Trial Advocacy and is on the Adjunct Faculty of Hofstra University Law School.
Rick's legal knowledge and experience includes matters involving wills, trusts and the administration and probate of estates.  Earlier in his career, as part of the firm's appointment by the Surrogate of Nassau County to serve as Legal Counsel to the Office of the Public Administrator, Rick handled probate and estate matters where his duties included advising on the protection and distribution of the property of deceased county residents where nobody was available to administer their estates or there were no known heirs.  His experience in this area includes being appointed on a special Commission to Stockholm, Sweden in order to find and depose the nearest kin of a deceased Nassau County woman with no living relatives in America.
Recognized by Long Island Business News as one of Long Island's "50 Around 50" and selected as a recipient of the 2013 "Leadership in Law" award, Rick has been interviewed as a legal authority on national television talk and news shows, in talk radio interviews and by numerous online and print publications. The author of two best-selling books, he has contributed chapters to two textbooks, is a monthly columnist for a health magazine and currently writes about timely legal topics as a blogger for the Huffington Post.
Rick received his undergraduate degree from Hofstra University and his JD from Hofstra University Law School.