SENIOR ASSOCIATE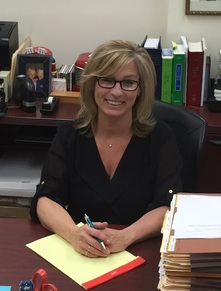 email: [email protected]
phone: 516-294-0300
Meaghan is a Senior Associate at the Ansanelli Law Group, LLP ("ALG") where she practices Elder Law and Estate Planning.  Meaghan received her Juris Doctorate from St. John's University School of Law in 1995 and her Bachelor of Arts undergraduate degree from the State University of New York at Stony Brook in 1990.
Meaghan has over 20 years of experience in the areas of Elder Law, Estate Planning, Medicaid Planning, Guardianships and Estate settlement.  Prior to joining ALG, Meaghan worked for various private law firms that dedicated their respective practices to Elder Law and Estate Planning and related matters.
Meaghan is a member of the Nassau County Bar Association and a member of the Elder Law and Trusts and Estates Committees.  She is also a member of the New York State Bar Association.
By order of the Appellate Division of the Supreme Court, Second Judicial Department, Meaghan is admitted to practice in all Courts of the State of New York.